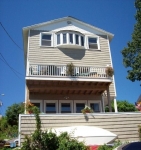 This is a picture of the structure prior to the damage caused by fire.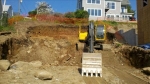 Because of the existing topography a significant amount of earthen material had to be excavated and removed offsite.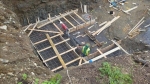 The rear foundation wall of the structure was essentially designed to be both a residential foundation wall as well as a retaining wall to hold back seventeen feet of earth behind it. A significant amount of engineering and rebard was required in order to make this work.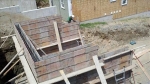 Conrete forms for the the rear foundation wall pour.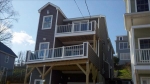 The final delivered product. The new design incorporated an additional second floor master suite deck as well as a signifcantly increased first floor deck.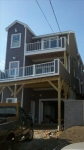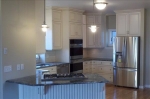 The kitchen for the home was custom built to accomodate the clients needs and wishes.